What Is High-End Printing?
Posted on 2 March 2021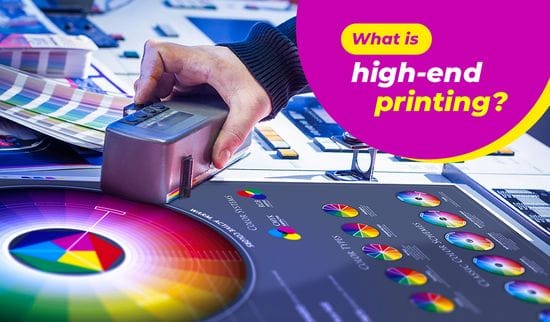 With the disruption of the printing industry with emerging technologies, it's never been more important to emphasise the difference between just printing and high-end printing (like what we do here at Snap New Zealand).
Print items are an important part of business - whether it's to improve branding or overall professionalism, attract new clients or provide quality internal communications products.
So, what is high-end printing?
High-end printing involves a variety of finishes, techniques and special materials that take your printing to the next level. These printed items can be tailored specifically to your needs and branding, allowing you to create printed products with a customised and unique edge that will set your business apart from the crowd.
The uniqueness and creativity involved in customised high-end printing helps keep your print tems out of trash cans.
What are examples of high-end printing?
High-end printing techniques can include the following:
Die cutting
Luxurious paper types
UV Spot cards
Embossing
Laminating
Foil stamping
In essence, high-end printing is high-quality printing with an additional layer of creativity, uniqueness and aesthetic. It can take a traditional print item to the next level, helping you stand out.
Why is it important to have high-quality printing materials?
We all know communication matters and printed communication methods are equally as vital. Whether these printed items are for internal or external use, ensuring they're well-designed, aesthetically pleasing and reader friendly matters.
High-quality printing helps get you noticed by potential clients - whether that's a positive or negative first impression can be strongly dependent on your printing quality.
Looking professional is also important in internal communications, particularly the employee onboarding process.
It also helps build trust and credibility.
It's not overly difficult to put your content and messages onto a digital platform in order to build trust with prospective clients - but with print, there's a tangible item that goes to show your business is real and authentic.
Prove to your audience that you're more than just a screen - print advertising creates a more personal, real experience.
What print products can you get in high-quality?
Brochures & flyers
Sticker & label printing
Direct mail
Catalogues
Seasonal cards
Signs & posters
If you're looking for a printing service, be sure to partner with printers committed to delivering high-end campaigns and products that exceed your expectations.
Experience the difference our printing services can make for you, whether it's for a special occasion or for growing your business, we can help you succeed - contact the team at your local Snap New Zealand.